Our remote perfume trainings (3 Hours each)
Wherever you are, in Paris, in France, abroad; you can now train yourself or update your knowledge of creating, evaluating or selling perfume.
You receive at home the samples and the material to create your perfumes.
Together, on Zoom, Teams… we learn to smell the raw materials, to describe them and then to create perfumes by combining the raw materials according to a unique method. Exercises and answers are provided to ensure that you use the correct vocabulary.
Click below on the image to discover the program of your training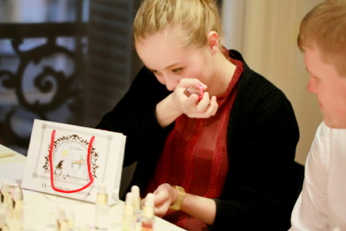 Because olfaction is the sense of the imagination, this training uses smell, but also vision and "touch" to impart learning. Thanks to our olfactory card, you can easily access the creation of perfume. A unique method that has been proven for 10 years in our workshops.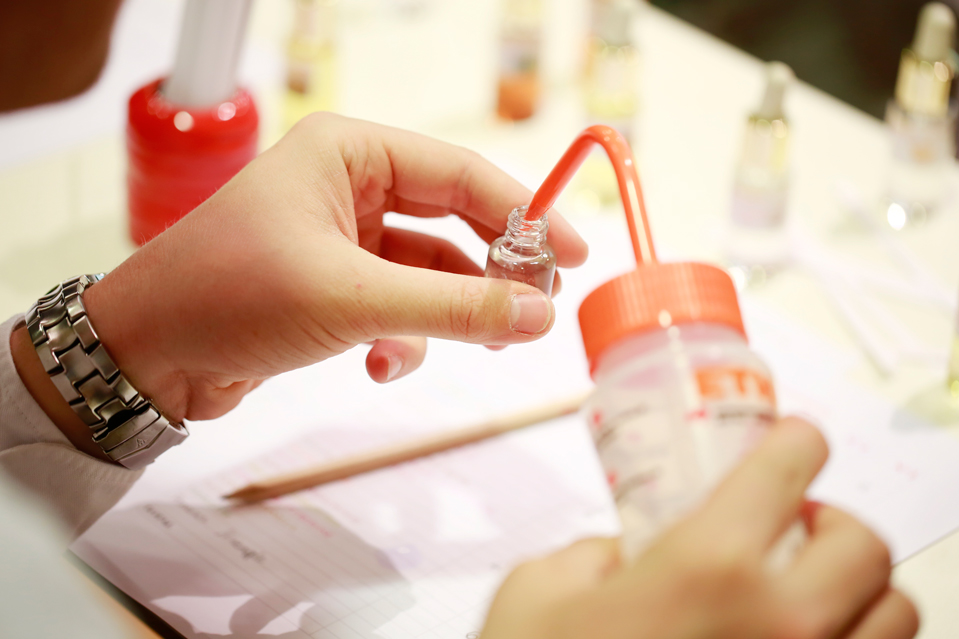 Because perfumery has its codes, its history, this training emphasizes learning the fundamentals of perfumery. Cologne, oriental, cyprus … you learn the main families of perfumes; you learn to find your way and acquire a professional vision …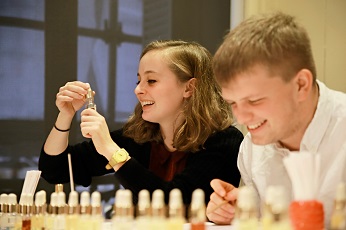 Because perfumery is an art and has its codes, its language, this training teaches the creation of perfumes and the professional vocabulary to describe the facets, style, evolution of perfume through evaporation …
How to make an appointment?
Click above in the calendar to immediately book a time slot online (date can be changed at any time in your customer area).
CAN I CHANGE THE DATE OF MY TRAINING AFTER I HAVE BOOKED?
Yes of course ! Once your training has been paid for, you will automatically receive a summary email and access to your personal space where you can modify your information at any time.
You can therefore purchase the session and choose to change the date later.
What level is required to perform the training?
The 3 courses are independent and complementary and do not require any prior knowledge.
You hesitate on the date? It's a gift ?
So click above on the training courses to buy only the workshop without a date, you will come back to the site later to set the date of the appointment.
Once your training is purchased, you will receive a gift voucher by email with a code, so you will only have to use it or forward this email to the recipient of the gift.
You or this person can then register on the site and choose a date later by accessing the secure member area.